Hello, Vickery Place residents!
As the autumn leaves make their descent, we're entering the season of gratitude and gathering. With Thanksgiving just around the corner, it's the perfect time to not only express thanks but also to ensure our homes are cozy and secure. In this month's newsletter, we're serving up some tips hotter than a fresh-out-of-the-oven pumpkin pie – discover how to safeguard your deliveries from porch pirates, make sure you get the best deal on Black Friday, and prep your home for a worry-free holiday getaway. As we embrace the spirit of Thanksgiving, let's also express our gratitude for the strong bonds within our community that make this neighborhood feel like home. So, let's give thanks for community as we gear up for the most delicious time of the year!
Be sure to tell your neighbors who don't receive this email newsletter to sign up on our website!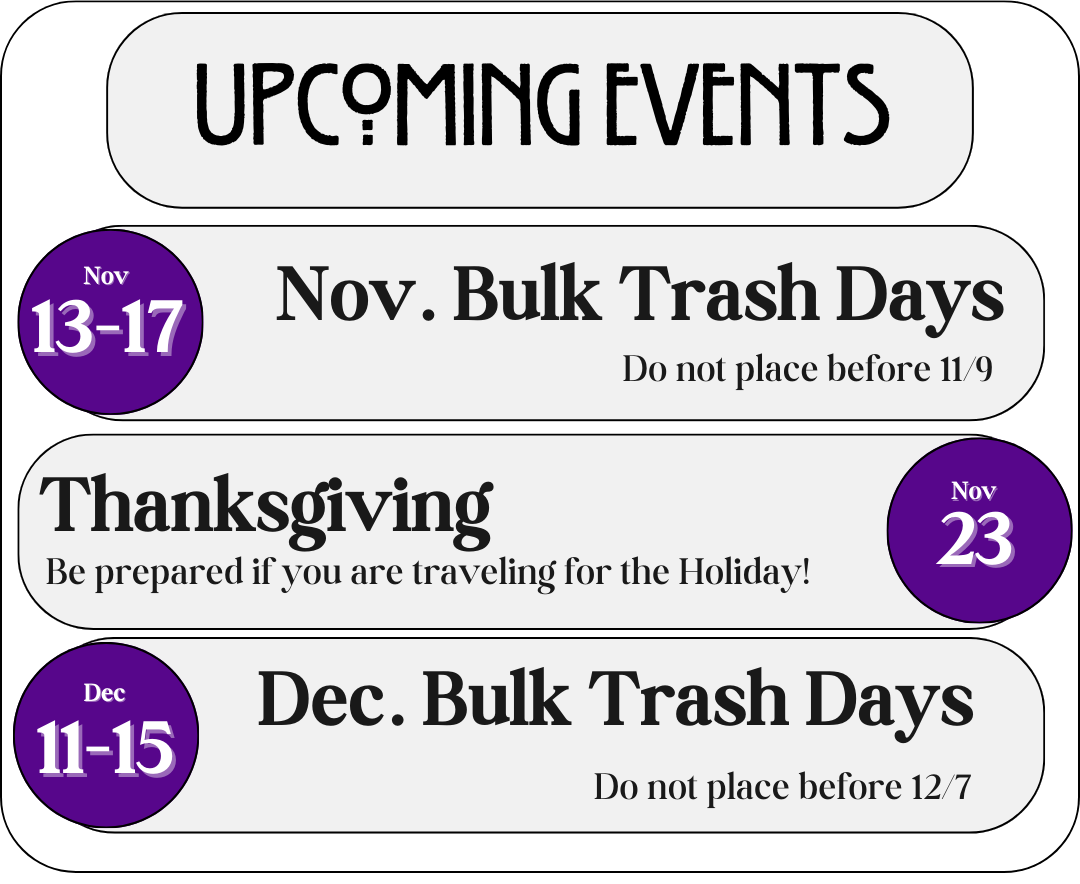 ---
Halloween Contest Winners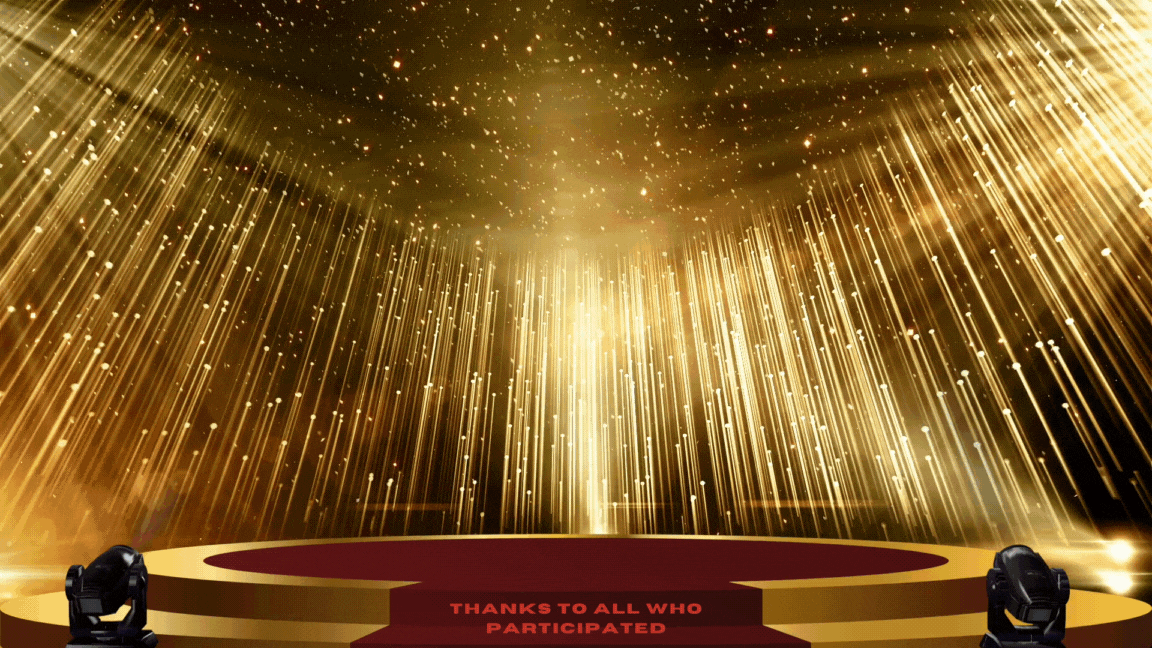 Congratulations to our Halloween Spooky House Winners!
First Place: 5514 Belmont Ave - Katie and Michael Milam
Second Place: 5415 Richard Ave - Fred and Sunny Mehlbrech
More Info Here: https://www.vickeryplace.com/halloween-spooky-house-decorating-contest-2023/
---
Meet your 2024 VPNA Board
Thanks to everyone who came out on 11/14 to Pizzeria Testa to vote on the 2024 Board! The following slate was voted on and approved!
President: Jason Spencer - [email protected]
Vice-President: Michelle Miller - [email protected]
Treasurer: Rob Irvin - [email protected]
Secretary: Charles Mynard - [email protected]
Members At Large:
Katheryn Hunteman
Wayne Garcia
Mikey Vann
Laurel Fitzgerald
Shane Palmer
Ross Goldberg
Staci Barron
Megan Trahan
Rebecca Allison
---
Monthly Book Club
The new Vickery Place Book Club is meeting the 2nd Thursday of each month. Please reach out to [email protected] or visit https://www.vickeryplace.com/tag/book-club/ for more information. You can opt-in to future communication by managing your email preferences on https://www.vickeryplace.com
This Month's Book is The Lions of Fifth Avenue by Fiona Davis
---
No Yard of the Month this month.
---
Pet of the Month
Congratulations to Bentley our first Pet of the Month!
Bentley is a four year old golden retriever, with a heart of gold. When he isn't cuddling with his parents or "cleaning up" anything that gets dropped in the kitchen, Bentley loves to play fetch and swim in his parent's pool. Bentley isn't the most athletic, and often has been seen around Vickery Place protesting his walks. If you see Bentley around, give him a woof - he surely will woof back (against his parents wishes)!
Bentley will be receiving a VPNA Bandana and a personalized gift basket generously donated by our sponsor Lakewood Veterinary Center.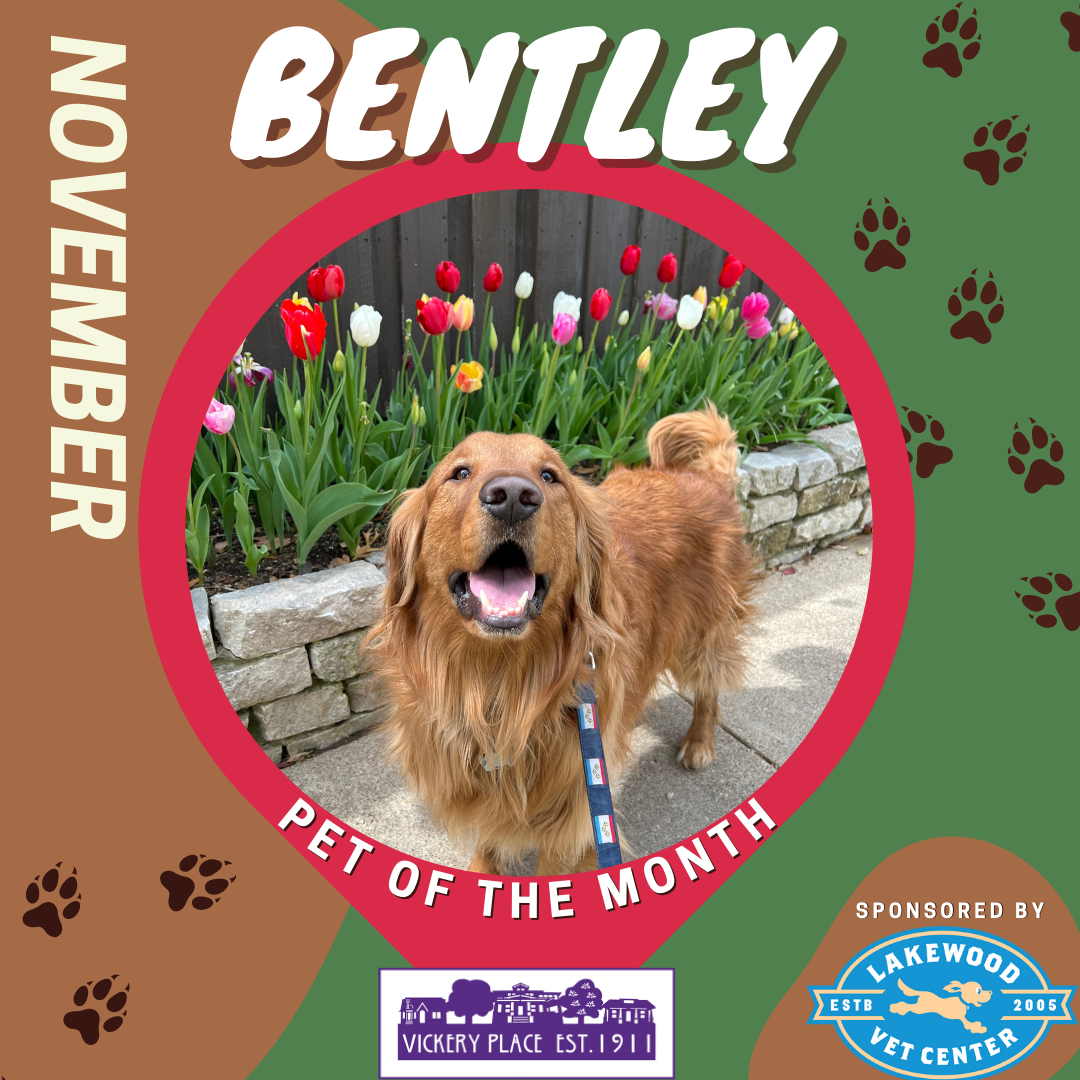 We are excited to introduce our VP neighbor and local veterinarian who will be sponsoring our Pet of the Month and contributing a monthly pet care tip for our neighborhood. Dr. Ben Wright has been practicing veterinary medicine for over 25 years with 18 years of that right here at Lakewood Veterinary Center. Dr. Wright's vision for Lakewood Vet Center was to have a close-knit, personalized neighborhood practice where he knew his clients and their pets by name. We think he has reached this goal as he lives less than a mile from his practice and runs into a client or two every time he is out and about in our neighborhood. We look forward to having Lakewood Vet Center sponsor our VP Pet of the Month and share some great tips for all the VP pet parents.
---
Running / Walking Club
In the 2022 Neighborhood Survey, many of our neighbors asked for an organized Walking or Running Club. We have found a champion to organize this and more information is to come. Be sure to check out https://www.vickeryplace.com/tag/run-walking-club/ for the latest information and to fill out his survey on your walk / run meeting preferences!
If you would like to be included on future communication about the Walking or Running club by managing your account's email preferences on https://www.vickeryplace.com or emailing [email protected]
---
Vickery Place Spotlight: A Neighbor Shines in Special Needs Care
---
Porch Pirates on the Prowl
With the approaching Holiday season, beware of porch pirates and thieves that are on the prowl! Do you part to help keep the whole neighborhood safe by removing packages in a timely fashion, keeping your property illuminated, and keep an eye out for each other. Meet your neighbors and have their contact information in-case you need to ask for their help with picking up a package while you are away. If you are ordering from Amazon, you can leave a note asking them to hide packages behind your pillars or porch furniture.
---
Dallas Sanitation Services Notification
Did you know the Dallas Sanitation Services has many options available for notification about Trash Days and Bulk Pickup? Sign up for text or email reminders at https://dallascityhall.com/departments/sanitation/to stay on top of your cardboard pile this holiday season!
---
Vickery Place Facebook Group
Have you wanted a way to communicate privately with just our neighborhood? We have a Facebook Group at https://www.facebook.com/groups/vickeryplace . This is a great place to post about a lost pet, ask a question to your neighbors, seek recommendations, plan a get together, or report suspicious activity!
---
Support the Neighborhood
Did you know you can support future parties, get-togethers, and special events by donating to the Vickery Place Neighborhood Association? You can edit your account to commit to a $1 or $5 recurring donation or you can make a one-time donation amount of your choice at https://www.vickeryplace.com/shop-donate/. We are a registered 501(c)(3) Non-profit organization.
---
Traveling for the Holidays?

If you're planning to be on the road for the holidays, here are a few safety tips to
remember:
Double check that all doors and windows are locked before leaving. Most
remember to check the doors, but windows are important too.
Consider leaving on a few lights or setting a lamp on a timer. Having a radio/TV on a timer is also helpful.
Make sure to reroute any packages that might arrive while you are gone. Porch
pirates abound during the holidays! Have them sent to your office or a neighbor's house.
Let a trusted neighbor know you're leaving and when you will return. Have them watch for any packages or anything that might appear out of place.
There tends to be a lot of drinking around the holidays. Whether you are driving or on foot, beware of other drivers who may not be as responsible as you.
---
November Crime Report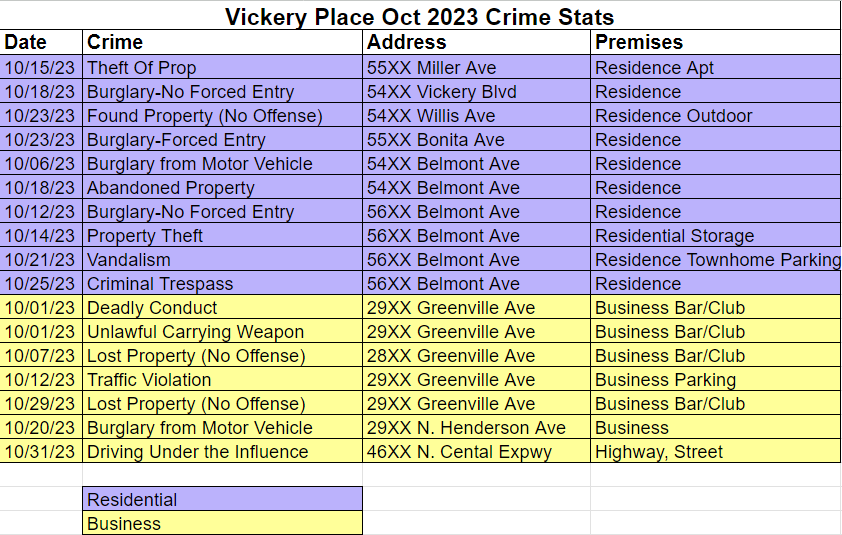 Additionally, there is a free iOS/Android App called "Citizen" that will alert you to hyper-local 911 calls. I highly recommend it if you want to help keep an eye out for crime and be alerted immediately as it happens. I find it to be more specific and localized than NextDoor. It will ask you to sign up for their premium but you can close the pop-up to continue using their free version.
---
Ways to Save
As we approach Black Friday, Cyber Monday, and other Christmas Shopping Discounts, it is easy to be caught up with the excitement of large red discounted prices and banners advertising extremely limited discounts. However, many of these deals are intended to separate you from your cash quickly with a false sense of urgency to prevent you from shopping elsewhere. Many of these discounts are not actually discounts at all, with some Black Friday prices actually being higher than other times of the year.
When shopping online, there are several tools available to help you quickly compare price history, alternative sellers, and coupon codes.
If you shop on Amazon, consider the browser extension Keepa or CamelCamelCamel. Both track price histories and can alert you when a specific item drops below you target price. The Price History Graph is a great way to quickly see if the deal is as good as they advertise, showing all-time-lows, recent discounts, and normal prices for the item.
Additionally, there are many ways to earn cash back or unlock coupons for online shopping. Some internet browsers like Microsoft's Edge will have built in coupons, price comparisons, price history, cashback, and more. I personally use the free Rakuten extension which offers cash back for shopping on certain websites such as Walmart, eBay, Lowe's, Macy's, and more. Rakuten pays out the cashback via Paypal. Honey is a tool that automatically tries coupon codes for retailers but since their acquisition by Paypal, I feel like the codes aren't as effective.
If you shop in-person, check BrickSeek before you go to see if a specific location is cheaper or has more stock. Brickseek checks specific store inventory to help you find store specific discounts or hard to find items. For instance, the same drill might be $100 at the Lemmon Home Depot but only $50 at the Skillman Home Depot.
---
Shop Safely
No matter how you shop, be wary of thieves looking to exploit shoppers this Holiday season.
Never shop or log into your bank from Public Wi-Fi. If you are traveling, use a VPN or your cellular signal to prevent your information from being stolen.
Be Wary of Credit Card Skimmers - opt to use "Tap to Pay" or cash when making a purchase in person. Especially at Gas Station Pumps while traveling.
Keep an eye on your accounts for suspicious activity.
Use complex passwords that are unique between accounts. A password manager such as Bitwarden is highly recommended!
Enable Two-Factor Authentication for important accounts- this will require a second authentication such as a texted code or pop-up notification on your phone.
Be Wary of Phishing Attempts - Watch out for phishing emails and messages that may try to trick you into revealing personal information. Avoid clicking on links in unsolicited emails, and verify the legitimacy of emails by contacting the company directly using official contact information.
Be Skeptical of Unsolicited Communications:
Whether it's an email, text, or phone call, be cautious of unsolicited messages. Legitimate organizations won't ask for sensitive information out of the blue.
Verify Caller Identities:
If someone claims to be from a reputable organization, verify their identity before sharing any information. Use official contact details, not those provided in the communication.
Shop from Secure Websites: Stick to well-known and reputable websites. Ensure that the website has "https://" in the URL, indicating a secure connection. Avoid making purchases from unfamiliar or suspicious sites.
Use a Credit Card - Many Credit Cards offer Fraud Protection, Dispute Resolution, Zero Liability Policies, and Additional Customer Protections. Be aware of which credit card offers what additional protections such as extended warranties for large purchases.
---
Looking for something to do this Holiday Season?
Brace yourself, the holidays are here, and we're all about to juggle more tasks than Santa on Christmas Eve! Whether you're herding reindeer—uh, relatives—or trying to find that one string of lights that's hiding, we've got a list of holiday to-dos that'll make you feel like a festive wizard. Because let's face it, we all need a bit of magic to survive the holiday hustle and bustle!
---
Need a last second side-dish?
Turkey-induced panic or a side dish mix-up? Welcome to the Thanksgiving rodeo! For those hilarious 'Oops, I forgot the sides!' moments, here's a last-second recipe that'll save the day faster than you can say 'gravy emergency.'
---
Thanks for Reading! If you made it this far, let us know what you thought! We want the Newsletter to work for you!